Case Study: Growing Together
Using a Modular Automation Process to Scale Medical Device Manufacturing
Executive Summary
During product development, a leading medical device manufacturer partnered with our team to implement the SuperTrak GEN3™ platform as the foundation of their automation process. While the manufacturer sought FDA approvals, they identified that SuperTrak CONVEYANCE™ could be used during early-stage process development.

The modularity offered by SuperTrak GEN3™ would also allow for future growth as market adoption grew, and their high-speed automation process could scale in line with market demands quickly and efficiently.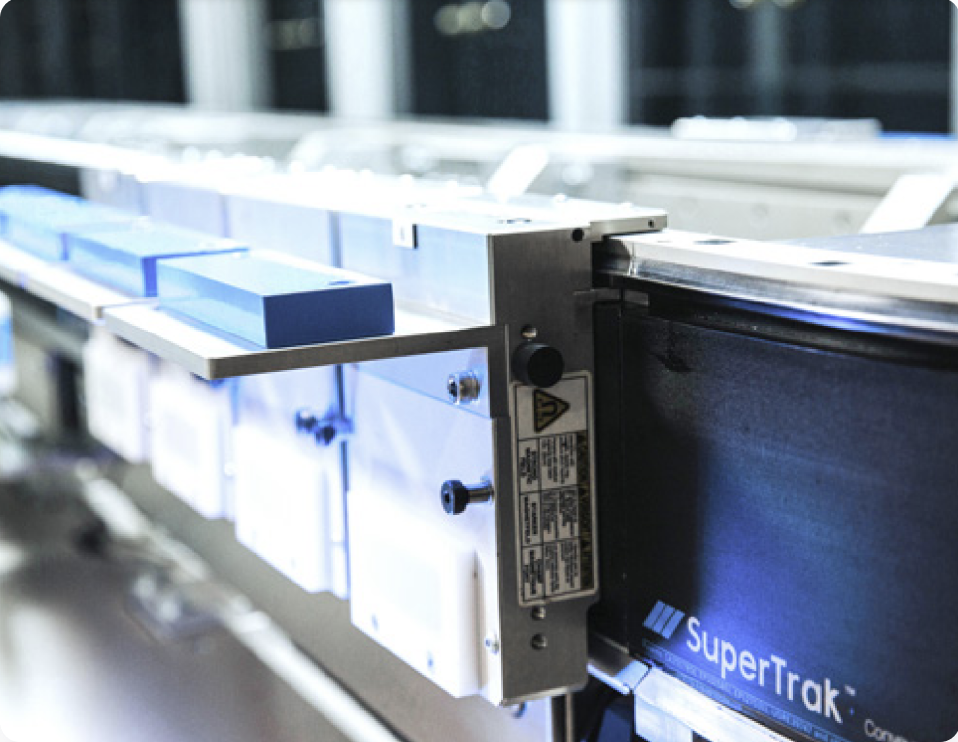 About the client
This medical device manufacturer operating out of the United States was looking to bring a new product to market, so they needed a Smart Conveyance solution that could grow with them from validation to FDA approval and beyond.
The objectives
Our partner was eager to get their product into production but as with any new product, there is an element of significant business risk. Product specifications change and market projections are uncertain early in the lifecycle.

This company wanted to build a process that would not only meet their immediate production targets but also allow quick scalability.
The RESULts
The client was able to go from 6 PPM with a semi-autonomous process to 140 PPM full automated process. They built in future flexibility by using a modular system like SuperTrak GEN3™. So, as their product and as the demand for it grows, they won't need to overhaul their system or look for lots of additional floorspace.

Not only were they able to scale quickly, our partners were able to do so while maximizing the overall system value – optimizing both the cost of the technology itself as well as the footprint to provide maximum production per square foot.
Key Takeaways
– The gradual deployment of their Smart Conveyance system
– How their process improved at each stage of implementation
– The results they achieved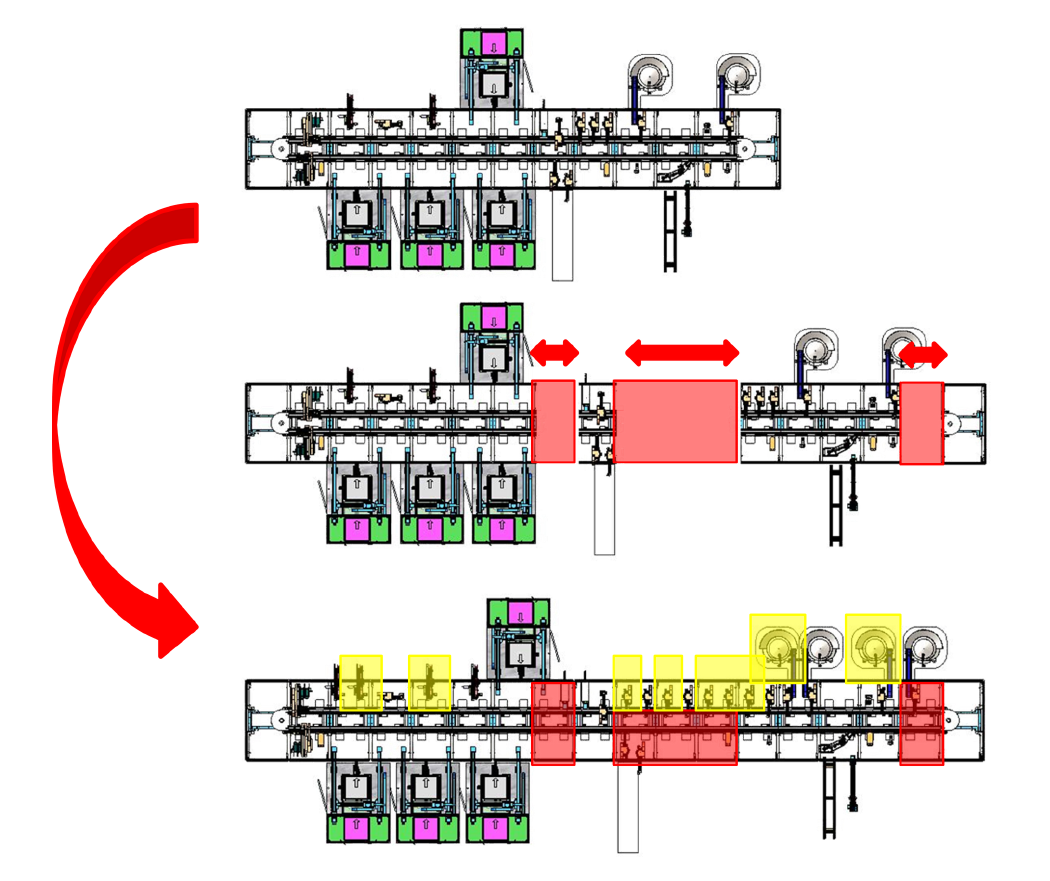 The gradual implementation of SuperTrak GEN3™ helped this client succeed with their pre-FDA approval volumes and seamlessly scale up after receiving their FDA approval.
The Process
1. STAGE ONE – MANUAL automation PROCESS
Utilized to develop critical manufacturing process while IP is in development or regulatory process is completed.

Our partner started with two straight motor sections as a small-scale process development tool. Quick automation process updates were needed at this stage as development iterations were completed so the focus was on individual control of the shuttles.
2. stage two – semi-autonomous (6 ppm)
Manual stations were integrated into an autonomous system to demonstrate cycle time capability.

Stage 2 introduced low-speed automated tools for the defined parts of the process, while manual stations continued to be used for areas still under development. This allowed the product to be manufactured at a scale for initial market trials.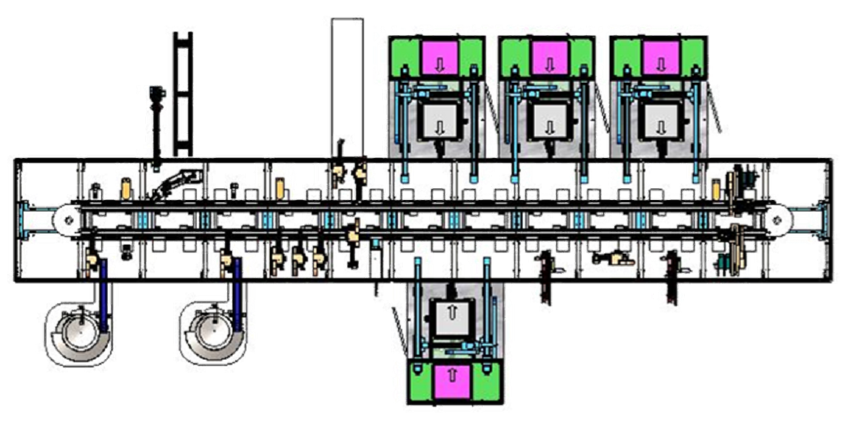 4. stage four – high-speed full automation process (140 ppm)
Utilize asynchronous transport to duplicate stations and increase system rate for high volume manufacturing.

Stage 4, the final stage added additional parallel processing stations to remove bottlenecks and achieve a production rate of 140 PPM. The decision to grow the manufacturing cell was based on a realistic discussion around ROI.

Our partner wanted to invest in high-speed, flexible production. Validated by the sales forecast and firm market expectation, our partner made an investment in a high-speed, dedicated production line and reaped the rewards.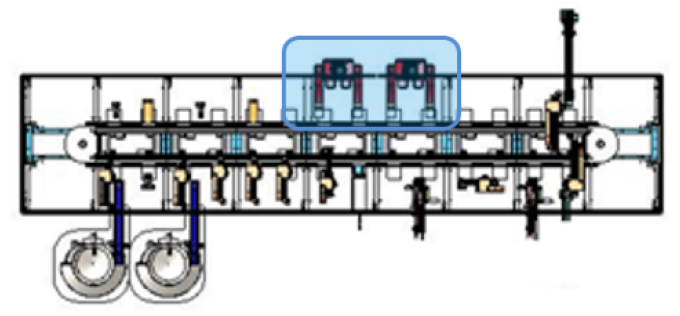 3. stage three – fully automated (35 ppm)
Stage 3 completed the automation process loop, removing the manual operators and achieving a production rate of 35 parts per minute (PPM). Additional straight sections were added to the SuperTrak foundation to accommodate parallel processing cells needed to achieve production rate.

The asynchronous shuttle control provided by SuperTrak CONVEYANCE™, and accommodating varying cycle times at each station, made adding cells to the system a simple matter. All parts went where they were needed, when they were needed, independent of the rest of the line.

Related Case Studies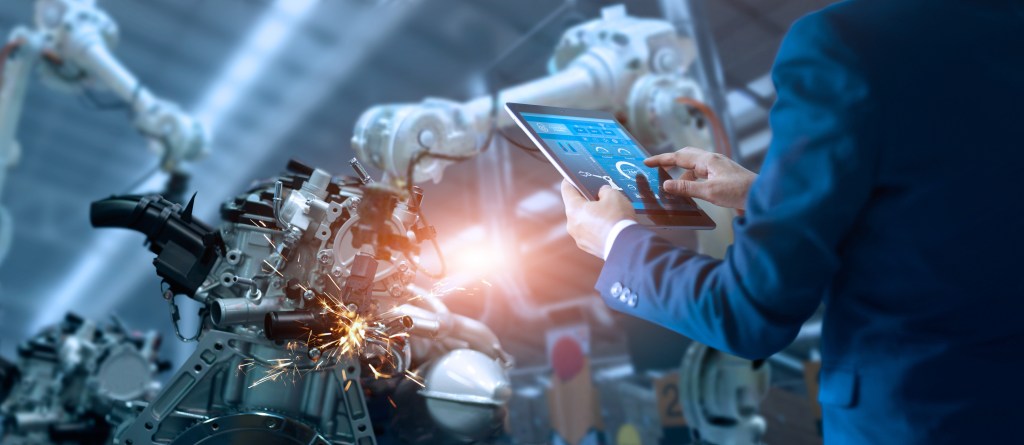 The Larisys Group – Case Study By watching this video, you will better understand the SuperTrak CONVEYANCE™ system, its capabilities, and how collaboration can lead to innovative solutions that can benefit the industry. Thank you for watching. The Solution The Results Related Case Studies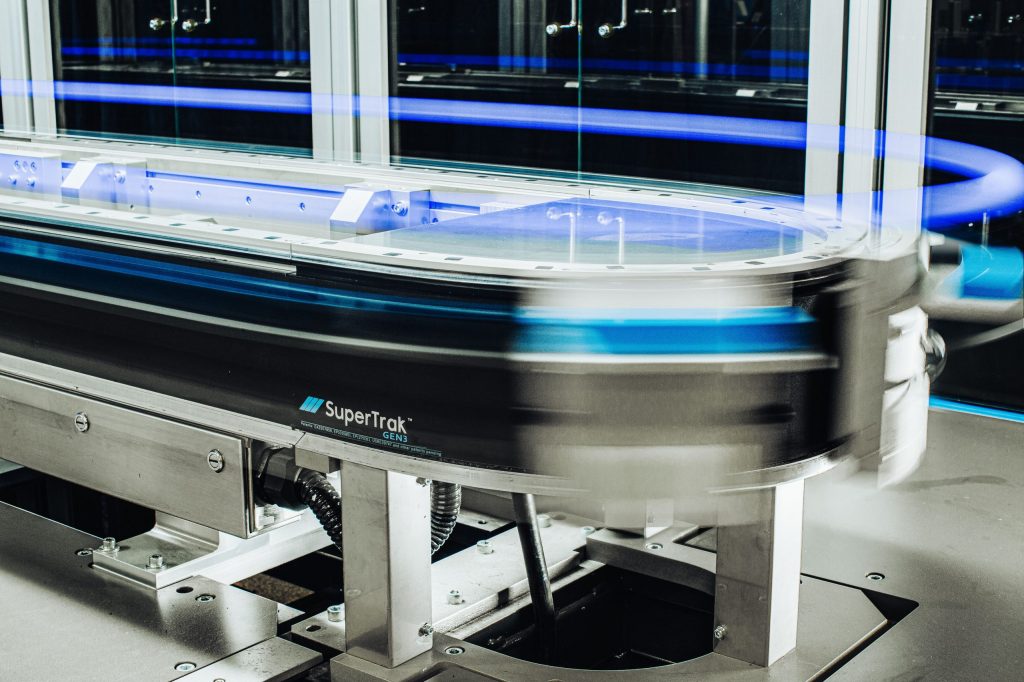 Results Factory footprint reduction was the primary target of this implementation, however, the SuperTrak CONVEYANCE™ platform yielded better performance in the following areas as well: Related Case Studies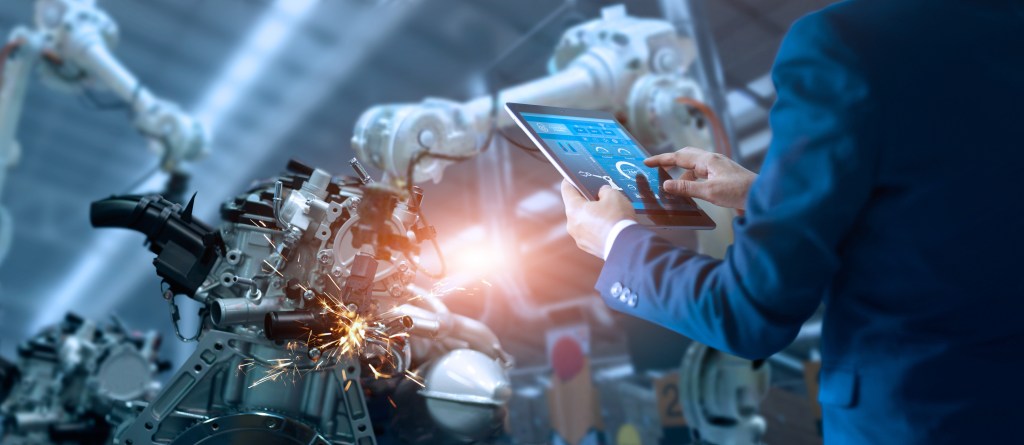 Automated Assembly Experience The Results Related Case Studies
Facing a Similar Challenge?
Complete the quick form to speak and discover how SuperTrak CONVEYANCE™ can scale with your automation process.