On-Demand Webinar
FastTrak Automation ROI with Smart Conveyance (P.2)
Small Improvements in OEE Can Have a Major Influence on Revenue
Length: 32 mins
OEE (Operational Equipment Effectiveness) can have a major influence on revenue. Join part two of our FastTrak webinar series to see learn how Smart Conveyance can improve OEE by leveraging integrated functionality. Want to learn more?
Learn how speed, precision, and diagnostic insight can improve availability, performance, and quality.
Learn how Smart Conveyance can enable you to maximize functionality in the minimum amount of space.
Learn how to reduce parts and associated maintenance costs.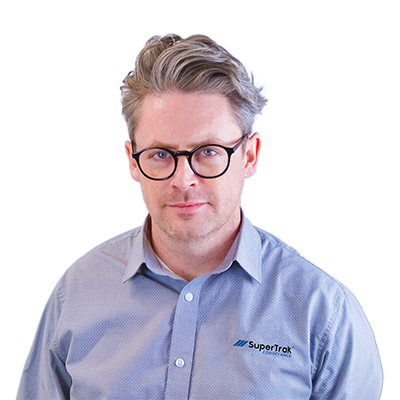 Ben Hope
Director, Product Commercialization SuperTrak CONVEYANCE™
Ben Hope has extensive experience developing innovative conveyance products and implementing successful go-to-market strategies. His expertise in these areas can provide significant value to your manufacturing processes.
Ben has established himself as a thought-leader in the manufacturing automation space by developing the notion that Smart Conveyance drives productivity, as well as furthering the understanding of the role automation plays in Industry 4.0.
Host Ben Hope identifies how with Smart Conveyance, you will see how improving OEE by even a few percentage points can significantly increase product revenue.
Key Takeaways:
How to maximize OEE to improve revenue.
The impact of simplified station tooling and robotics.
How to reduce parts and associated maintenance costs.
How Smart Conveyance reduces energy usage.
How Smart Conveyance can reduce the number of required operators.