On-Demand Webinar
Automating Under Uncertainty
How to Maximize Throughput Using Smart Conveyance.
Length: 43 mins
Making the decision to invest in technologies to scale your manufacturing process can be difficult. Do you know what goes into the decision-making matrix when it comes to maximizing throughput?
How choosing the right technology today, helps your automation thrive tomorrow.
The different conveyance configurations available to you as your product offering grows.
Learn from companies who leverage Smart Conveyance to maximize throughput.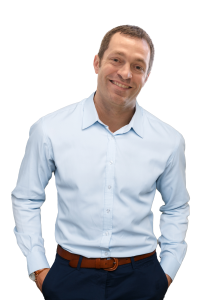 Simon Drexler
General Manager SuperTrak CONVEYANCE™
Simon Drexler is the SuperTrak CONVEYANCE™ General Manager. With over 12 years of industrial automation innovation experience, Simon earned himself a spot-on Plant Magazine's "Top 40 Engineering Leaders Under 40" and was named Supply & Demand Chain Executive Magazine's "Pro to Know."
Along with leading the SuperTrak CONVEYANCE™ group, Simon sits on the Board of Advisors for Canadian Manufacturers and Exporters.
Host Simon Drexler identifies best practices to achieve your business goals when faced with market uncertainty. This webinar also identifies the importance of keeping your long-term goals in mind.
Key Takeaways:
The importance of selecting the right technology now so you can accommodate changes in volumes and product design in the future.
Good practices to apply when determining a path to automation.
How linear motion technologies offer solutions during all stages of a product launch.
What other organizations have done to realize the full benefit of automation.