ATX West, one of the Nation's largest annual automation technology trade shows has a lot to take in. I've been fortunate to attend the conference multiple times and participate in the expo portion of the event and this year I had the opportunity to speak at the conference (more on that in a bit!).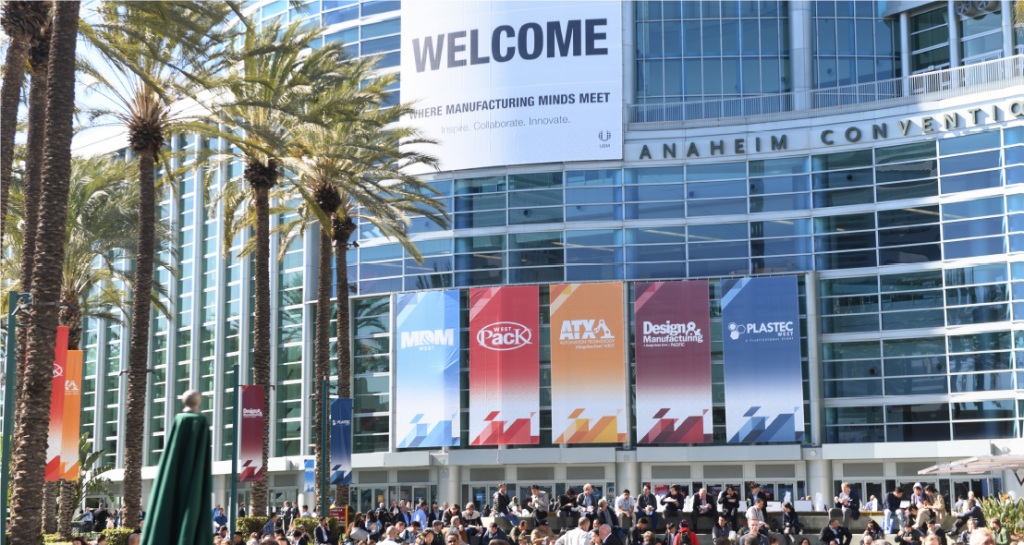 One of the things I like most about this event is the amount of new and innovative technology that is on display. But this also means that due to the sheer size of the show, it's easy to have that feeling that you didn't quite get the chance to see it all.
I won't tell you that I saw it all, but I will say that I made a solid effort at getting a well-rounded overview of what was on display.
After talking to people walking the show floor, visiting numerous vendors and interacting with conference attendees, I have put together my top 4 biggest takeaways from the show.
Takeaway #1: Labor or labor shortage was a large topic of discussion.
Studies show that the gap between labour demand and skills availability is growing. A closer tie between people and technology will help us fill the growing need for workers and continue to drive the development of more collaborative technologies and not just collaborative robots.
About 50% of the presentations within the Smart Manufacturing summit touched on technology filling the current labor shortage. If you missed my session, which goes into detail on how collaborative technology plays a vital role in filling the labour shortage gap, stay tuned for our upcoming webinar on emerging collaborative technologies and the increasing need for connectivity.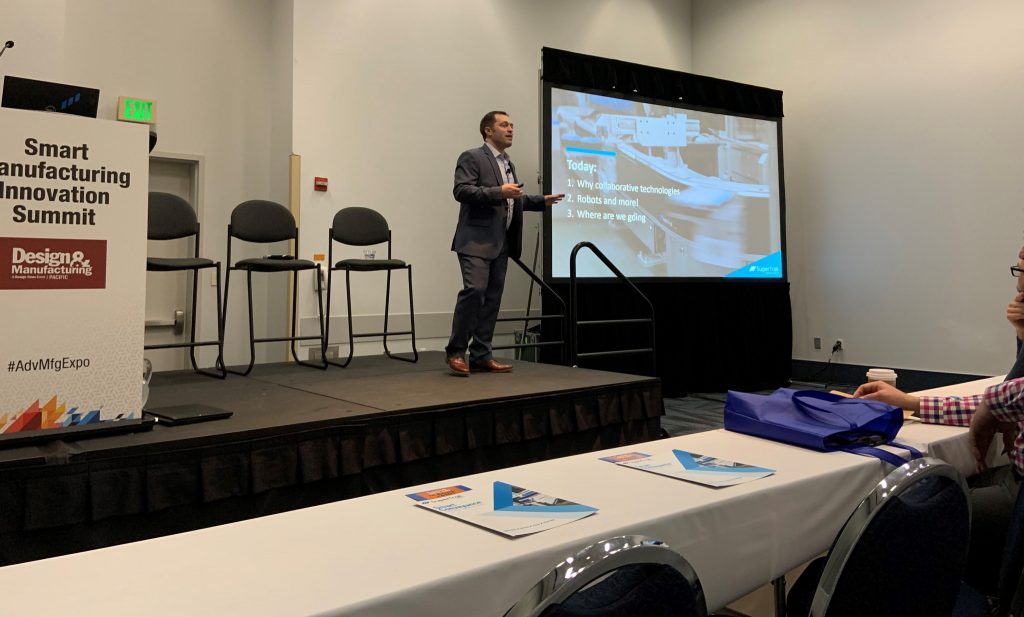 Takeaway #2: The softer side of robotics on display.
More than collaborative, a number of new products were on display that works to make the touch of a robot more gentle or compliant for delicate moves. ATI's LCC is an example of companies working to make the traditional industrial robot operate more like the human hand.
Another example, I saw was in the West Pack show section, were solutions focused on soft foods like the Fanucs' new DR3i robot for soft fruit handling. Increased compliance is driving new applications of industrial robotics that were typically reserved for the human hand.
Takeaway #3: Market demands are challenging today's manufacturing.
Today's consumers demand customized products, immediately. To meet these demands, manufacturers must be able to adapt their processes to allow for high-mix, low-volume production.
These applications have historically been challenging to automation, however, at ATX I saw many new products that are helping to re-imagine industrial automation by offering new, more flexible ways to automate.
Flexible picking, highly capable vision, and flexible platforms are allowing automated solutions into the manufacturing facility where we may not have seen them been before.
This case study is an example of how one company was able to introduce smart conveyance technology into their automation to update their processes, reduce their footprint and increase their OEE.
Takeaway #4: Automation is becoming more accessible and easier to use.
Gone are the days when you needed an engineering degree and many years of in-depth programming experience to be able to implement basic automation.
Many products I saw were highlighting new interfaces that require "no programming" or all-in-one packages to ease integration. Automation product providers are pushing hard to make their technology more accessible to the market.
More than that, services such as Vention's Machine Builder, provide immediate online access to a comprehensive library of public automation designs and allows inexperienced users to receive fast concept validation.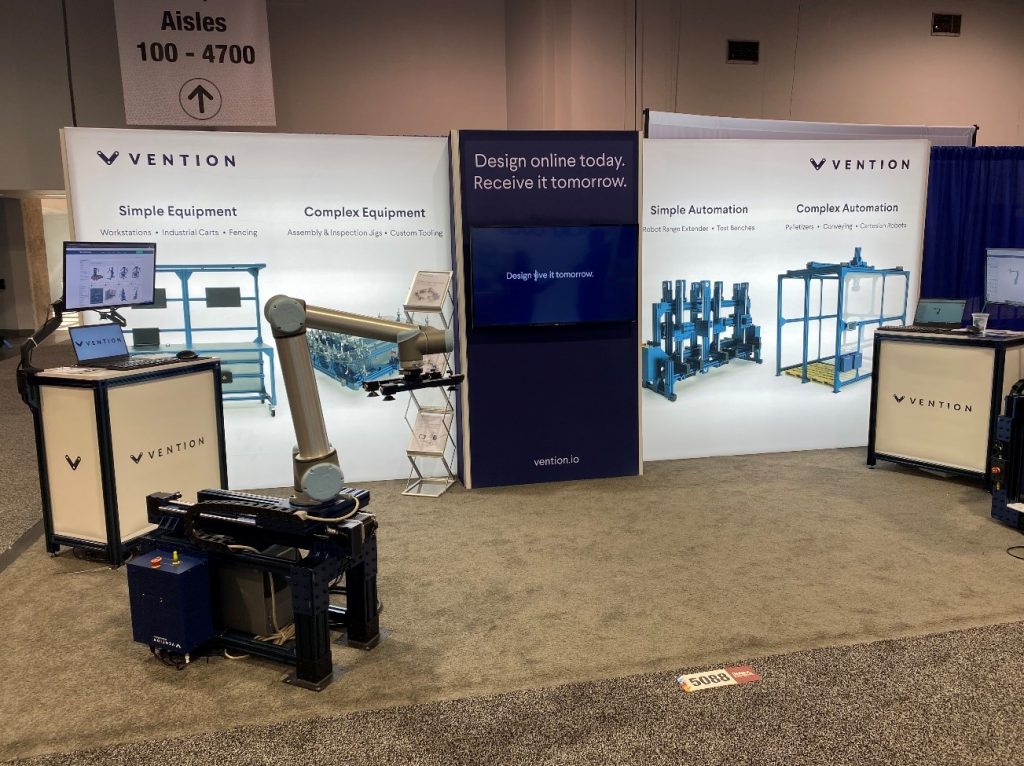 Now that we're back and in the midst of a Canadian winter, I'm already thinking of warmer days ahead as we start to plan for our next big show in June at Automatica. But I'm curious, what were your biggest takeaways from ATX West?