Industrial automation enables manufacturers to meet changing customer demands efficiently and cost-effectively. During the design phase of your factory automation system, performance and throughput goals are a top priority.
With this in mind, more than 20 years ago the development of the SuperTrak CONVEYANCE™ platform began with one goal– to help manufacturers build better automation.
Conveyance can impact nearly every component on your automation system including:
Motion
OEE
Footprint
Process
Throughput
Yet, engineers often don't consider their conveyance platform until later in the design phase of their automation process.
When the conveyance platform is not evaluated or determined early in the development process, we frequently find that customers experience unnecessary complexities and ends up costing more money and creating delays in the deployment of their automation.
This newest Smart Conveyance video illustrates how focusing on your conveyance early in the design phase can transform the way your automation system is configured. This makes your entire system easier to design, develop, and deploy.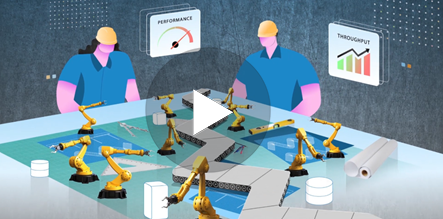 Smart Conveyance
Conveyance defines the flow of your automation system and affects the simplicity, or complexity, of required processes or design changes. Smart Conveyance also helps with system optimization by highlighting system bottlenecks and inefficiencies.
Conveyance is motion – it is how you get a part from point A to point B. Understanding conveyance motion provides you more insight into your system flow. Therefore helping to determine the shape, size, and overall footprint of your system.
When looking at the differences between Smart Conveyance and traditional conveyance, most traditional forms of conveyance are passive – they simply move apart from station to station.
With Smart Conveyance, your motion is active, meaning the motion impacts the process itself.
Smart technologies, like SuperTrak CONVEYANCE™, enable active motion with three major drivers: speed, repeatability, and independent shuttle control.
SPEED
Speeds of up to 4 m/s, rapid acceleration to 40 m/s2, and low settling times, mean more time in  process and increased throughput. Additionally, this speed also allows you to index shuttles quickly, so one piece of tooling can work on multiple parts.
REPEATABILITY
The system's plus- or minus- 10-micron repeatability means that stopper cylinders and locate tooling may not be required, resulting in decreased cycle times with fewer parts and less engineering effort. Your automation is less complex and ultimately more productive, requiring less space on the factory floor.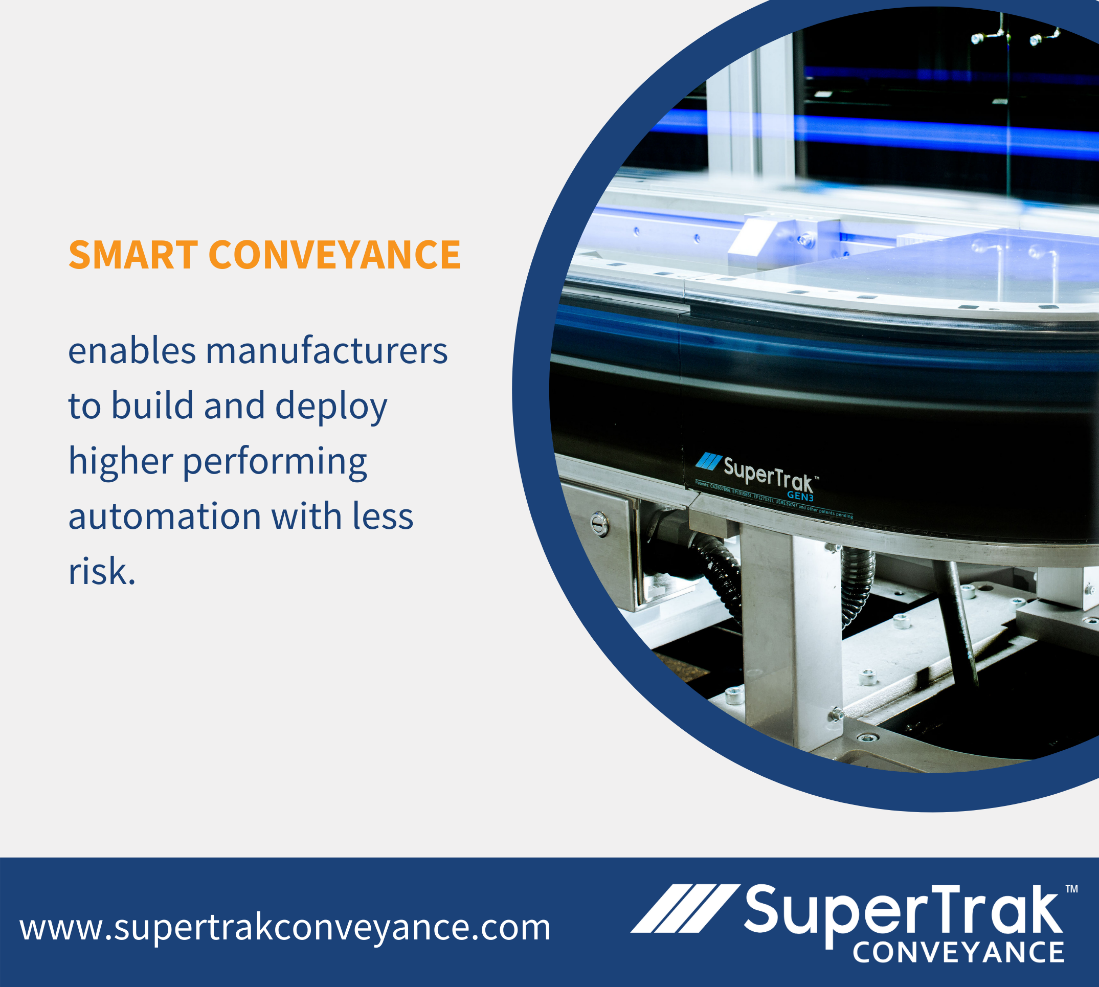 INDEPENDENT SHUTTLE CONTROL
The ability to independently control each shuttle's position, destination, velocity, and acceleration allows for asynchronous process flows by offering a means to move between single-up and multi-up shuttle processing. This results in more flexible processes and higher performance in a smaller footprint. SuperTrak CONVEYANCE™ Product Manager, Ben Hope, defines Smart Conveyance by the amount of integrated functionality that can be utilized – high-performance automation with less effort and risk is always the goal.
SuperTrak CONVEYANCE™ sets itself apart from the competition with the amount of integrated functionality that's packed into the platform's intuitive interface, the TrakMaster™ software.
This software can be used to access:
Process simulations,
Configurations for integrated functionality,
Performance optimization tools, and
Diagnostic insights
Unlike other conveyance platforms, SuperTrak GEN3™ includes the TrakMaster™ software.  TrakMaster™ enables manufacturers to reduce their engineering complexity and integration hours. As a result of these reduced times and costs, your automation is able to enter production faster and start realizing ROI sooner.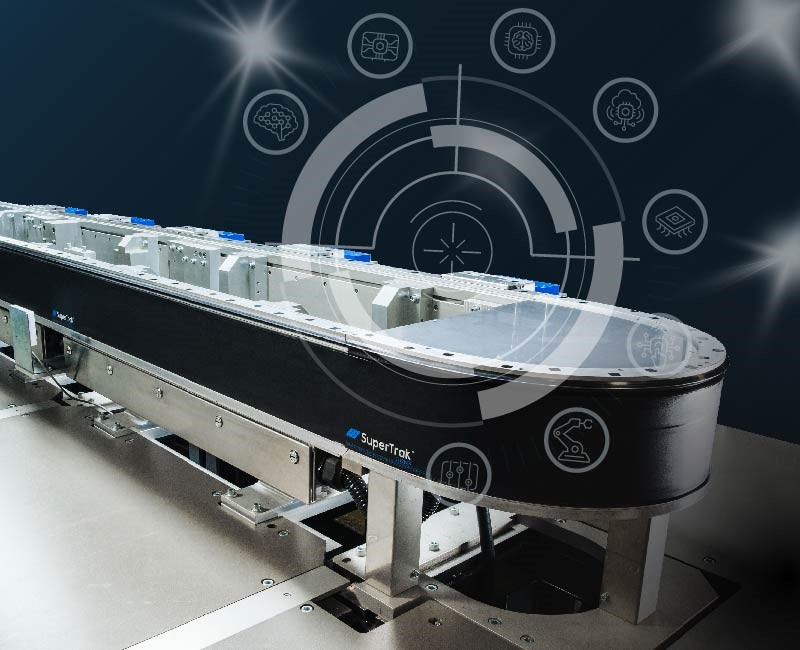 Our SuperTrak™ Team consists of machine builders who recognize the benefits of Smart Conveyance. For instance, ease of use, minimal engineering, and the ability to easily redeploy all contribute to the overall success of the automation system and business.We pride ourselves on the level of knowledge we are able to provide our customers and the on-going support we offer from development, deployment, and through to ongoing production.
After over 20 years of innovations, development, and deployments, SuperTrak CONVEYANCE™ continues to enable manufacturers to build world-leading automation.
If you have an automation project on the horizon, now is the time to think about your conveyance. Contact the SuperTrak Team for a free application simulation of your process to see how Smart Conveyance can enhance your automation.