On-Demand Webinar
Is Conveyance Gating Your Growth?
How an Effective Growth Plan Can Shed Light on Underutilized Resources.
Length: 38 mins
Navigating the constraints of any business when trying to grow can be challenging. If you are not sure how your conveyance system may be gating your growth, this webinar is for you.
Your choice of conveyance can improve your complete system design.
Your conveyance system enables you to scale assembly operations more effectively.
The success of your process operations is tied to your conveyance system.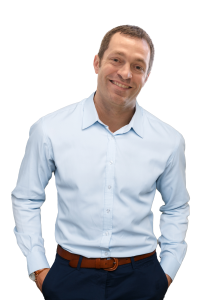 Simon Drexler
General Manager SuperTrak CONVEYANCE™
Simon Drexler is the SuperTrak CONVEYANCE™ General Manager. With over 12 years of industrial automation innovation experience, Simon earned himself a spot-on Plant Magazine's "Top 40 Engineering Leaders Under 40" and was named Supply & Demand Chain Executive Magazine's "Pro to Know."
Along with leading the SuperTrak CONVEYANCE™ group, Simon sits on the Board of Advisors for Canadian Manufacturers and Exporters.
Host Simon Drexler identifies why overlooking conveyance within an assembly facility is a mistake – most notably because it serves as the basis for most process operations and therefore plays a critical role.
Key Takeaways:
The impact your conveyance choice can have on capital expenditure, square footage utilization, and operator effectiveness.
Why your conveyance selection shouldn't be overlooked when you're thinking about scaling your operations.
The main elements to consider when selecting your conveyance platform in order to effectively grow.