On-Demand Webinar
Go Beyond Lean. Get Agile
How You Can Make Tomorrow Better Than Today
Length: 40 mins
As the manufacturing industry continues to see rapid changes, manufacturers must be able to quickly and efficiently adapt to meet market demands. What are some things you should consider when adjusting to agile principles?
Is lean enough? Or is there more that agile principles can offer?
What are some steps you can take today to get started?
How to stay competitive while maintaining your lean principles.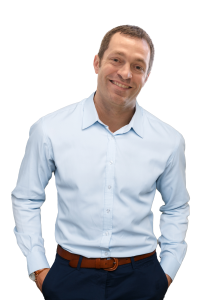 Simon Drexler
General Manager SuperTrak CONVEYANCE™
Simon Drexler is the SuperTrak CONVEYANCE™ General Manager. With over 12 years of industrial automation innovation experience, Simon earned himself a spot-on Plant Magazine's "Top 40 Engineering Leaders Under 40" and was named Supply & Demand Chain Executive Magazine's "Pro to Know."
Along with leading the SuperTrak CONVEYANCE™ group, Simon sits on the Board of Advisors for Canadian Manufacturers and Exporters.
Host Simon Drexler compares lean principles against agile principles and identifies how you can start incorporating them into your day-to-day business.
Key Takeaways:
The differences between lean principles and agile principles.
The benefits of shifting to agile principles.
How modular automation can help an agile strategy succeed.
How agile manufacturing impacts floorspace.