On-Demand Webinar
From Zero to Lights Out: Getting Started on Your Path to Automation
Discover What Automation Can Do for Your Business
Length: 43 mins
There are a number of reasons why you might consider automation for your business. Combating a labour shortage, increasing your throughput, and a lowering your factory footprint are just a few. This webinar will help you:
Identify the main reasons why turn to automation.
Quantify the reason that makes the most sense for your business.
How to determine the ROI for the investment in automation.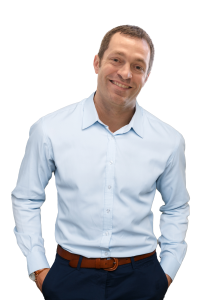 Simon Drexler
General Manager SuperTrak CONVEYANCE™
Simon Drexler is the SuperTrak CONVEYANCE™ General Manager. With over 12 years of industrial automation innovation experience, Simon earned himself a spot-on Plant Magazine's "Top 40 Engineering Leaders Under 40" and was named Supply & Demand Chain Executive Magazine's "Pro to Know."
Along with leading the SuperTrak CONVEYANCE™ group, Simon sits on the Board of Advisors for Canadian Manufacturers and Exporters.
In this webinar, host Simon Drexler walks you through how to get started with factory automation. Determine the "why" when validating automation, examine the ROI of what you've built, and learn from real-life examples of how automation helped others meet their business goals.
Key Takeaways:
What the different forms and stages of automation are.
How automation impacts quality and repeatability. 
When it's beneficial to scale up your automation process.