SuperTrak CONVEYANCE™ Development
Built by Machine Builders for Machine Builders.
Over twenty years ago we began to notice a trend where manufacturers were struggling with rising costs of automation systems. Our team of engineers identified that inefficient part transfer was driving unneeded costs in their automation systems.
With one main goal in mind, to enable our customers to build better automation, our innovators set out to enable optimal process flows. This lead to invention of the SuperTrak CONVEYANCE™ platform, which today is used all over the world.
The platform continues to see success in the marketplace, not only because of its industry leading features, but because of a deep understanding of what is important to the customer. Our team is comprised of machine builders who recognize that ease of use, minimal engineering, and the ability to easily redeploy, all contribute to the overall success of the system and business.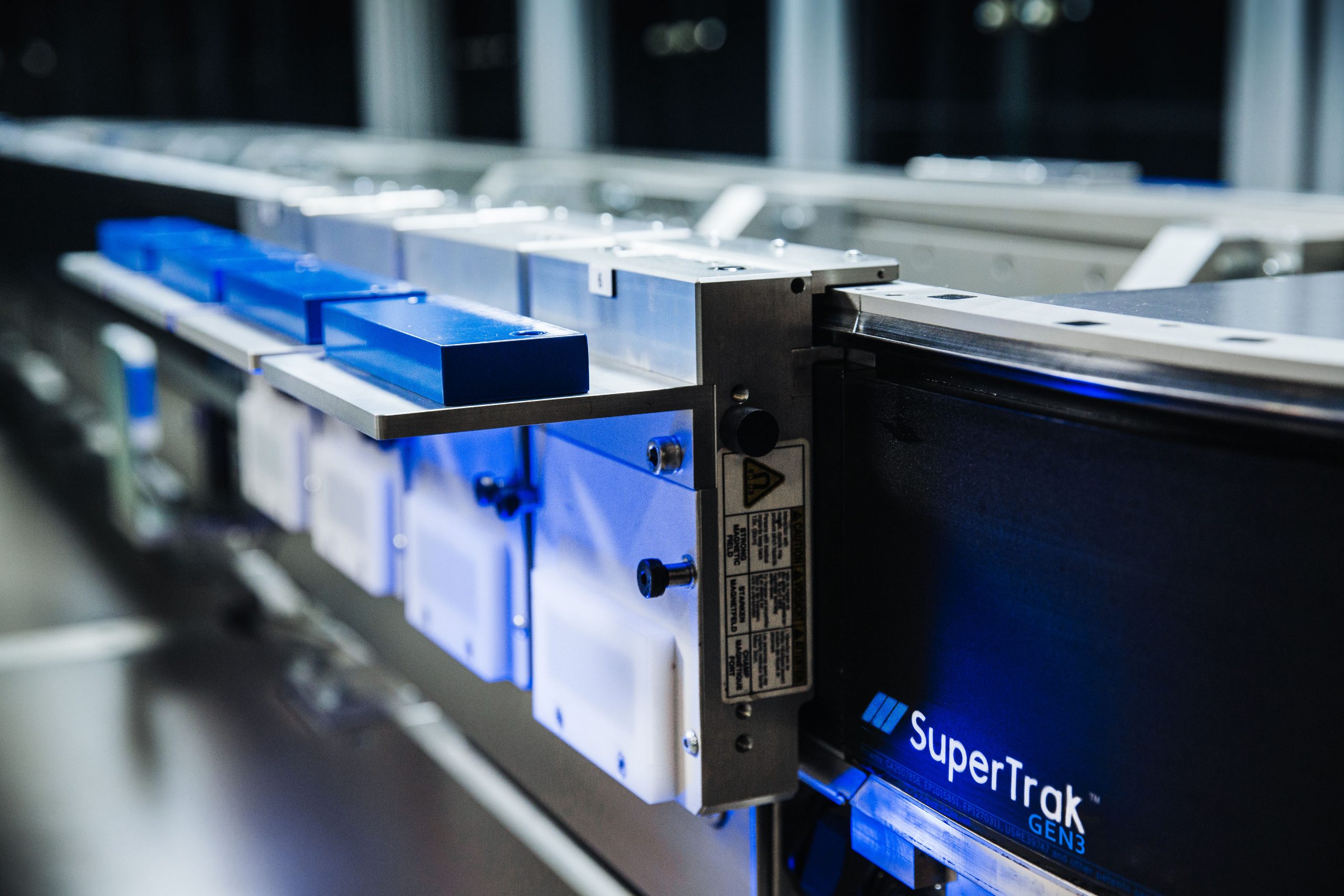 Now in its third generation, SuperTrak CONVEYANCE™ has firmly established itself as an industry leader in the conveyance space. We continue to test, improve and expand our product offering to meet the evolving needs of the customer and help them build better automation.
Motion is at the Foundation of World Class Automation.
More than 20 years ago we began the development of the SuperTrak CONVEYANCE™ platform with one goal in mind – to help manufacturers build better automation.
When looking at an automation cell, your conveyance platform impacts nearly every aspect of the system. From cycle times to tooling, your conveyance platform impacts the design and performance more than any singular component of your automation cell. This means it has a significant impact on your people, process, and infrastructure.
A focus on the conveyance foundation transforms the way an automation system is built. We believe that offering a solution with an unmatched combination of features and that is connected with powerful software tools can help you build better automation. We want to show you how.
A Passion for Automation with Expertise in Conveyance.
Our primary objective is to help our customers realize the value that smart conveyance can bring them and how it ultimately enables them to build and deploy higher performing automation.
We do this by building the infrastructure and team to support our partners every step of the way. From concept to deployment, we have the knowledge, tools, and products to ensure your success.
The SuperTrak CONVEYANCE™ platform provides the means for manufacturers to create high-performance automation with less risk.